Client Testimonials & Reviews
Found and purchased an off market property.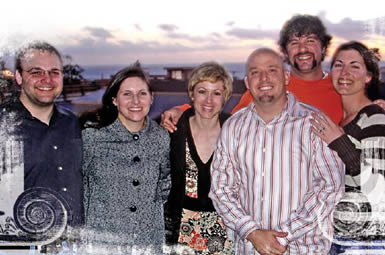 My wife and I had been searching for just the right house at the right price for about three years before we met Tad in 2012. At first, I didn't think much of our relationship with Tad. Sure, just another agent who's going to email me listings of houses which I can find myself on the Internet. Where is the added value of using an agent? That's where Tad's experience and personal relationships came through. He mentioned that he had another "pocket listing" he'd like me to look at. It was a beautiful home that needed a little TLC with a great location. After a couple of exchanges, the right price was agreed upon and everyone was happy.
Thank you Tad, you have done for us what no other agent could. We are forever grateful to you for finding our dream home. And if we ever need to buy or sell again, I will be calling you.
- Eddy & Jean Yuan
---
Helped us purchase a Hermosa Beach duplex

We shared with Tad where we wanted to live, size and style details, price range and even our fears about not being able to afford what we wanted. He called with THE deal for us. Not only was it EXACTLY where we wanted to live, but it is a duplex - providing us the opportunity to have renters help US pay our mortgage! We felt so secure and informed throughout.
Tad's guidance, integrity and expertise were paramount. We are proud to have worked with him.
- Patti and Kevin Sousa
---
Represented us in the purchase of a home in the Manhattan Beach Sand Section.

If you're looking for someone who will go above and beyond his job description, won't waste your time, and truly knows the market then Tad is the agent for you. Tad will quickly zero in on your real estate priorities and offer his no bull perspective. My only regret is I didn't listen to him sooner.
- Lynn Carson
---
Purchased a town home in Redondo Beach

Luke and I had just gotten engaged and we knew we wanted to look into buying a house, but we didn't know where to begin. We thought it would probably take months for us to become homeowners - but then we met Tad. In less than a week, Tad had helped us find the perfect townhouse. He helped us figure out everything from which neighborhood was best for us, to finding the right mortgage lender - even down to helping us choose the right paint colors for our new place! Tad is a caring, terrific guy with tons of integrity - he made us feel comfortable throughout every part of the process - and took the time to explain each piece to us along the way. I don't know what we would've done without him!
- Katherine Brown & Luke Ryan
---
Bought a single family home South Redondo

In January of 2006, I had no idea how to achieve the goal I had set of buying a home by November 1st. I called Tad on Halloween just to ask a couple of questions. I was floored when my per-approval came back strikingly positive. He sent me roughly 50 properties to look at! By Sunday, I couldn't stop thinking about this 1923 Craftsman in South Redondo a few blocks from the beach on a quiet, tree-lined street. Monday, November 4, my offer for the home was accepted. I entered escrow just 3 days later than my original goal thanks to Tad. Tad stayed close throughout the process by reading every document and kindly explaining details with patience and care. He created a safe, embracing and inclusive process when I expected to be lost and afraid. He was committed to my dream of finding a home as if it were his own. He treated me like a family member which made the entire process enjoyable. I look forward to buying my next home with Tad!
- Alice Crisci
---
Purchased investment properties in Manhattan Beach & Palos Verdes; Turnaround properties in Torrance & Redondo Beach

My wife and I have purchased homes on five occasions now. Tad is by far the best real estate broker with whom we've ever worked. Tad's services far outweigh that of a typical agent as he helped us plan a soup-to-nuts strategy around the financials, renovation, design, and ultimately selling (for a profit) of several homes.  When it comes time to recommend a full service broker that will go above and beyond the call, we would highly recommend Tad. As you can see by the pictures below the added value that Tad brings to the table with his keen eye to make something from nothing has made a huge impact on my concept of home buying. Tad's integrity is top-notch.
- Kirk Fabrizio
| | | |
| --- | --- | --- |
| | | |
| kitchen before renovation | | kitchen after renovation |
| | | |
| exterior before renovation | | exterior after renovation |
---
Bought a fourplex in Hermosa Beach and two single family residences in Manhattan Beach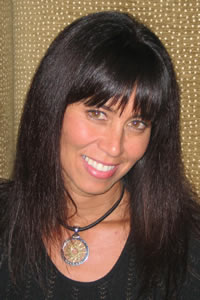 It is my honor and privilege to share my experience working with Tad Thormodsgaard. I have been a business attorney for 17 years and have been doing real estate investing for many of those years. I have yet to work with another real estate professional that shows the experience, dedication, diligence, intelligence, business savvy and street smarts that Tad has shown in our many real estate transactions.

His thoroughness is quite refreshing. As an entrepreneur and business attorney I am very organized and detail oriented. Tad always seems to be several steps ahead of me during a transaction. He keeps me completely informed of the ongoing steps in the transaction and presents me with organized and thoroughly reviewed documents each step of the way. He takes complete charge of any revisions and changes to any items in each of the numerous documents that are involved in such complicated transactions.

Tad has a keen negotiation sense which is evident at the many turning points in our deals. In one recent transaction, I was completely prepared to offer quite significantly over the counter offer we received and Tad convinced me that that price would be too much for the property. In the end, I actually did get that property and saved thousands and thousands of dollars because of his true care and dedication to me as his client.

Tad is a man of utmost integrity in all of his dealings. Throughout our working relationship, we established a trust that is not seen in many personal relationships, let alone business relationships. Even my employees find Tad a complete pleasure to work with. He is a man of his word and throughout my experience with Tad, he continues to live his personal and business life with unwavering honesty and integrity.

Tad understands the importance of building long-term relationships with his clients and other professionals in the real estate arena. I really appreciate the respect the other Realtors, title officers, mortgage professionals, buyers and sellers show Tad. They are obviously aware of his knowledge and expertise and would defer to his judgment in many cases. This really served us during our many transactions as people were eager to serve Tad since he had already had a well established relationship with many of them.
Post transaction, Tad remains committed to making sure all outstanding items are completed in a timely and thorough manner – which is truly important to me as a very busy professional!

I have also observed Tad in his family life. He has an amazing and loving wife and two beautiful sons. They are his priority and he is an amazing role model for them and the members of his church.

- Gina Mausner