Tad Thormodsgaard, MBA, ABR Realtor®
If you are a savvy investor and need a local expert or if you are a first time home
buyer that needs some guidance - you can trust Tad and his South Bay team!
$95 million in sales for 2011, 2012, 2013, 2014 & 2015
#1 Palm Realty Boutique agent 2011, 2012, 2013
Record setting $12.6M South Bay Beach Cities Sale in 2011
$190+ million dollars in residential & income property since 2005
Consistent top producer and ranked in the top 1% of Realtors
Shorewood's #1 agent in 2007 out of 117 agents (Hermosa Beach office)
Rookie of the year in 2005. #1 out of 99 agents
Elite Achiever Award - 2005, 2007, 2008, 2009
26+ years sales and marketing experience
Bachelor's Degree in Economics from Villanova University Class of '91
MBA from Pepperdine University Class of '99

If you're looking for someone who will go above and beyond his job description, won't waste your time, and truly knows the market then Tad is the agent for you. Tad will quickly zero in on your real estate priorities and offer his no bull perspective. My only regret is I didn't listen to him sooner.
- Lynn Carson
Tad's History in South Bay Real Estate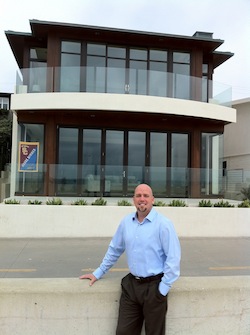 While still working in technology sales, Tad began investing in real estate. He found great joy in taking promising properties that required a little work and turning them into true dream homes.
Since fixing and selling his first Manhattan Beach property in 1994, Tad has successfully bought, fixed up and resold many homes for himself and his clients with every flip netting profits from
$36,000 to over $1,000,000 per transaction.
In 2005, Tad followed his passion and success into a full-time real estate career. The switch into real estate has been everything he hoped it would be—and more. In 2005 he earned "rookie of the year" status as the #1 agent out of the local agents that entered the business that year. He has since been consistently ranked
in the top 1% of all real estate agents internationally and has helped many people realize their Real Estate dreams.
In 2007 after noting that the redevelopment market was too
frothy, Tad shifted focus back to his traditional real estate business. He was able to earn top honors by closing the most transactions,
#1 out of 117 Shorewood Realtors agents in Hermosa
Beach for 2007.
In 2010, Tad re-entered the market as an investor and has been working side by side with his clients redeveloping distressed properties with superb success. Since 2010, Tad has been involved with over 20 distressed property purchases which have been resold for nice profits.
Why Choose Tad to Buy/Sell or Invest in South Bay Homes?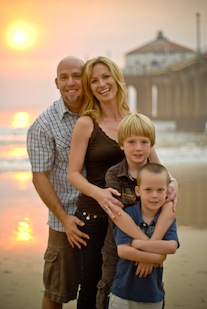 In addition to being a proven top producer with a background in sales
and business, Tad is always striving to add value to his clients. His keen eye has helped many of his sellers better prepare their properties for
the market. Tad's technology background and his sharp negotiating skills have greatly benefited his home buyers and sellers alike.
Tad finds great satisfaction in helping people. His thoughtful and thorough approach can help guide you toward real estate success. Expert knowledge is critical and Tad will treat your time and money like it's his own.
Tad is an active family man and connected in the South Bay community.
He spends his free time playing beach volleyball, bike riding and coaching his sons' football and basketball teams. Tad has been fortunate over his
career to have been influenced by many great instructors and coaches.
He hopes to make an impact by teaching kids in the community the life lessons that many caring people have passed along to him during his formative years.
If you are looking to buy, sell or invest, Tad's depth and breadth of knowledge allows him to offer you a full suite of residential real estate services. Tad enjoys sharing his expertise with experienced investors as well as guiding first-time home buyers toward their real estate goals.
He has helped many buyers and sellers accomplish their personal, family and financial goals. You owe it to yourself to work with the best of the best!
More About Tad
| | |
| --- | --- |
| | Tad Thormodsgaard is a native Californian, born in Van Nuys. He spent his formative years in southern Nevada. To escape the desert heat, his family would vacation in Manhattan Beach. As soon as Tad graduated from college, he and four of his friends made the journey to the vacation destination of Manhattan Beach. He has been a South Bay resident since 1992. |
Early in life, Tad learned several important lessons that have guided him throughout his successful real estate career. As a young wrestler, Tad learned the importance of self-discipline and hard work. He also developed the skills of goal setting and focusing on his dream. In high school Tad was a 3-time Nevada State Champion wrestler. His hard work and determination earned him a full scholarship to a D1 program at Villanova University. As the captain of his high school and college wrestling teams, Tad learned leadership skills and the importance of teamwork.
| | |
| --- | --- |
| | Tad is the son of a North Dakota farmer. His father taught him the importance of land ownership. Tad learned a strong work ethic from his father who built a successful construction manufacturing company from the ground up. As a young boy, Tad worked in his father's factory. He was introduced to real estate when he helped his father build and renovate homes in Las Vegas in the 1980s. |
Tad is a natural salesman. Whether he was selling packs of gum in junior high, selling candy bars door to door or selling the Mustang he renovated in high school, he has always loved sales and the art of negotiations.


| | |
| --- | --- |
| In 1987, Tad graduated from Boulder City High School in Nevada and set off back east to Villanova University. He had a successful wrestling career at Villanova University and Team Foxcatcher where he was able to compete with many of the best wrestlers in the world. Tad graduated in 1991 with a Bachelor's Degree in Economics. | |
| | |
| --- | --- |
| | After college, Tad worked in sales and consulting for some of the word's top technology companies, most notably, Lexmark and Hewlett Packard. Working in sales and marketing within these great companies has provided him with invaluable negotiating and sales experience, which have proven extremely useful in real estate. While working full time, Tad earned his MBA from Pepperdine University in 1999. |
Tad's first re-developed home in Manhattan Beach (1994).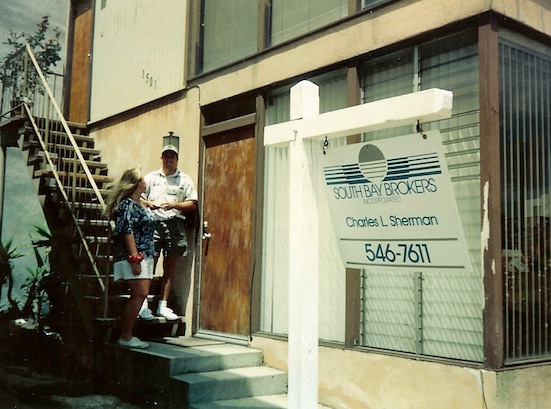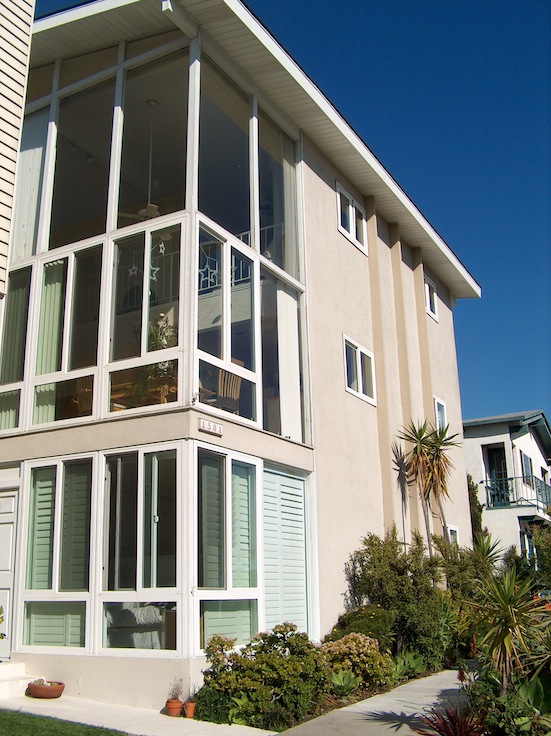 | | |
| --- | --- |
| Tad married his sweetheart, Kelly, in 1997 and they had two sons – Koda and Zane. The Thormodsgaards are raising their family in the beautiful vacation town of Manhattan Beach. | |