California Foreclosure Auctions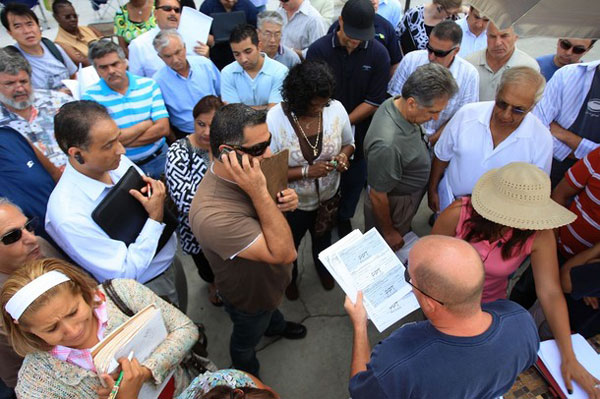 At foreclosure auctions, foreclosed homes are often sold at a 20-30% discount to non-foreclosed homes. Many of these foreclosed homes are sold to all-cash buyers, predominately savvy investors who will buy only at a substantial discount to what "retail" buyers will pay with the help of bank financing. Sometimes, though, two or more buyers who wish to live in the home will bid against each other and drive the price up close to its fair market value, or even higher. That is why you need someone like Tad Thormodsgaard and his South Bay real estate team to help you avoid overpaying and, ideally, get a great bargain.
Rob Friedman, chairman of Irvine, Calif.-based Real Estate Disposition Corp., or REDC, which now presides over nearly 500 auctions a year, says potential buyers can definitely get a "steal of a deal" at an auction, but also warns novices to be wary.
Day after day, it is the lender's clearinghouse of foreclosed mortgages where clever real estate buyers stuff their portfolios full of cheap property. It's a feeding frenzy of real estate bargains that may never be repeated.
A homeowner hoping to trade up discovers she must compete with the pros on the courthouse steps. It takes homework to find a true bargain.